Features
Level up your cash register!
Premium Support
Dedicated access to our support team any time you need them. No robots, a live person to support your store.

Multi-Store
Designed to support retailers as they grow into multiple locations, Without the complications
Inventory
Full-featured inventory management lets you easily add & edit products, create purchase orders, and more.
Reporting
Access your reports to see a snapshot of your store's performance - any time.
Customer Management
See who your best customers are, what they're purchasing, and keep them coming back.
Payments
Accept any form of payment. Integrated credit card processing offers very low rates and supports EMV chip cards.
Report Scheduling
We're a full-on business management solution that reports back on the various aspects of your business.
Notifications
Receive alerts that allow you to keep track of activities in your store at all times.
Easy to Setup, Easy to Use
Retail Made Simple
Pinogy Point of Sale is designed to be the ultimate retail management system. Increase sales, cut costs, and save time, all the tools a retailer needs in one package.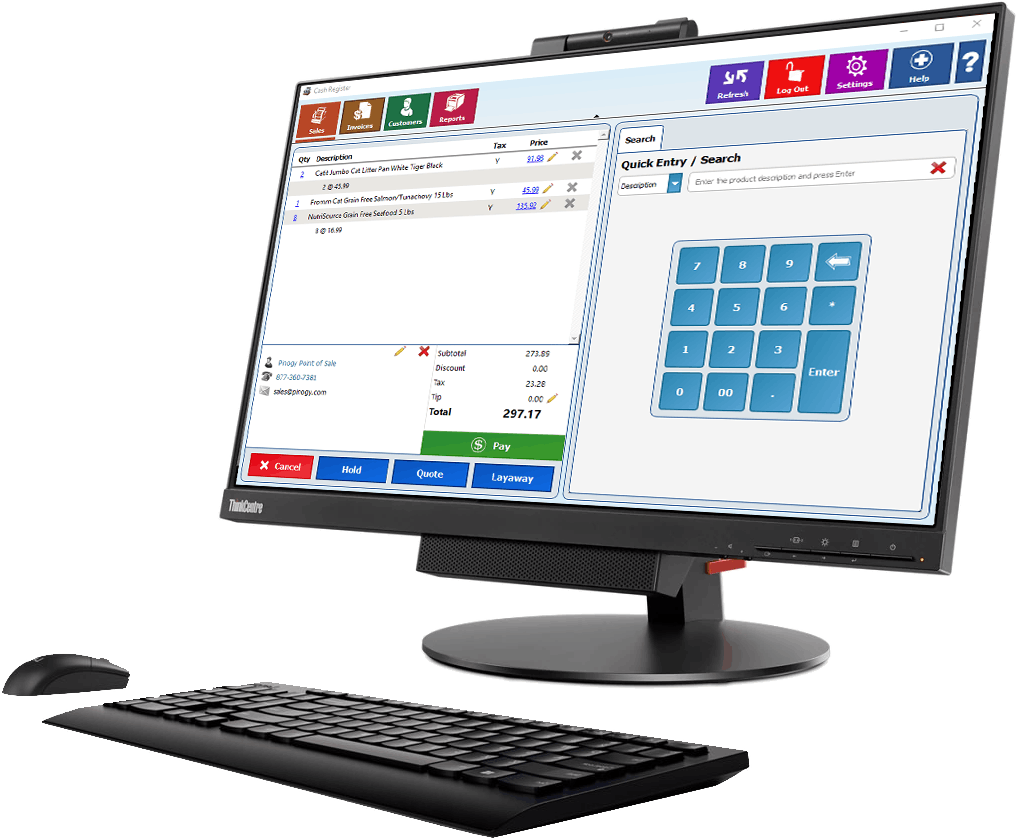 Starter
FREE

FOREVER
The perfectly simple, balanced
Point of Sale that's ready to go!

Under 100 Products
1 Device

2 User Accounts

Email Support


Business

$

49.00

Month
Retail software with everything you need. Increase sales, cut costs, save time.


Unlimited Products

Unlimited Devices.

5 Users Accounts

US Based Phone & Email Support
Schedule a Demo
All prices quoted are for Annual Payments and per Location. Additional users are $9 month.
If paid monthly, each location is $59 a month with additional users being $11.
Some optional features and add ons cost extra.

An Intuitive
Multi-Store & Franchise Platform
Pinogy is the intuitive platform for growing your profits, all without the hassle and complexities of the typical POS system. Multi-store operations becomes streamlined.
Manage all of your locations and commerce from a single platform.
Stock with cross store inventory visibility and cross store transfers.
Manage all of your product markup from a single platform.
Consolidated reporting & consolidated inventory.
Multiple promotion types & support for both Product and Shelf labels.
Advanced retail tools designed for newcomers and veterans alike.
Price per store with multiple suppliers tied to each product.


Notifications on productively when actions happen in the system.




Simplify Office Operations
Understand how your franchises perform with cross-chain reports & analysis.



Scale With Ease
Streamlined inventory pipeline, quickly respond with cross-chain inventory capabilities.


P.O.S. Franchisees Love
Find what you need in one template and combine features at will. Fast and Easy!


Grow Efficiently
Achieve virtually any design and layout from within the one template.


Delight Customers
We strive to figure out ways to help your business grow through all platforms.


Make Smart Decisions
Find what you need in one template and combine features at will.